Christopher Harper – Senior Associate
Performing Google Ads and Microsoft Advertising Management for over three years, Christopher is our Senior Associate and a Senior Account Manager.
Christopher is the son of Nancy McCord and is a Senior Associate with our firm and our Senior Performance Marketing Account Manager. He is a Google Ads Certified Professional in Search Ads, Shopping Ads, Display Ads, and Video Ads. Christopher is also a Microsoft Advertising Search Certified Professional. He performs account management for both Microsoft Advertising and Google Ads.
Christopher manages numerous client accounts; adjusting cost per click, adding new keywords, and performs various other optimization functions. He is also active with social media accounts and works with our team of professional writers. Christopher has been employed full-time as part of our team since 2019.

Christopher has held a number of positions with our firm over the years; from supervisor of our social media team, to Google Ads specialist, Digital Marketing Manager, Google Ads Account Manager, and now Senior Associate.
Christopher is a graduate of Frostburg State University in Maryland with a Bachelor's of Science Degree. Christopher lives in Harrisonburg, Virginia, but travels regularly to our office in Fredericksburg, Virginia. He is our Harrisonburg, Virginia business representative.
McCord Web Services is proud to be a Google Partner and Microsoft Advertising Partner. Christopher works hard each year to re certify in Google Ads and Microsoft Advertising. The exams are rigorous and require more than over 40 hours of study to pass the exams.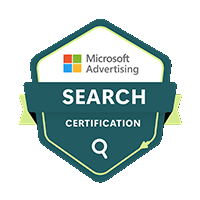 Get to Know Christopher Personally
Christopher's interests include cooking with a slow cooker and barbeque, hiking, camping, and attending Renaissance fairs. Christopher is easy-going and able to converse with people from all walks of life.
We invite you to follow Christopher W. Harper and McCord Web Services (McCordWeb) on a variety of social networking sites. We do routinely interact with followers and post on a regular basis on our social sites.

Facebook: McCord Web Services Facebook Business Page


Instagram: McCord Web Services


McCord Web Services YouTube Channel
We are proud to be members of the Harrisonburg – Rockingham Virginia Chamber of Commerce.